Try It You'll Love It Promo
"A Great Way To Try Hevla Coffee For FREE! Perfect for people with sensitive stomachs, heartburn, acid reflux, or GERD."

Our coffee is produced using the ORIGINAL low acid process from Europe that sold over 50 million pounds last year.
A

Unique Coffee Product With Proven Results:

Acid Content Significantly Reduced

Purification Process Is All-Natural

HKA Kosher Certified

Doctor Recommended

 
"I bought this coffee for my grandmother who thought she would never get to drink coffee again, due to her illness. She thanks you, and I thank you."

Rosemary K Swanson
Date:

November 1, 2012


From:

The Hevla Coffee Promotional Department

Purchase two 2oz. trial size packages of Hevla Low Acid Coffee Today for $4.99 plus shipping...
We are so confident that you will absolutely love our delicious low acid coffee and become a steady customer, that when you place a regular order for two 12 oz. bags or more (within 21 days), we will CREDIT you back your initial purchase price of $4.99: the cost of your trial size order less shipping & handling.
Here's How The Promotion Works:
Include in the e-mail your order number
We will verify that you are a first time customer
If you qualify, we will generate an exclusive promotion code and e-mail it to your registered Email address
The one-time promotion code will be active for 21 days and has a value of

$4.99

to be used towards your next purchase of two 12 oz. bags or more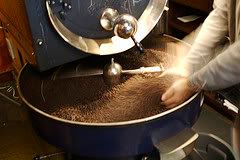 To use your coupon code e.g. XYZ, please follow the steps below:
             1. Login to your registered account
             2. Select coffee items and then click the yellow "Add to cart" button
             3. Scroll down in the next screen to find the "
Redeem A Discount
                 Coupon " section,

             4. Input the coupon code e.g. XYZ into the box next to "Coupon code"
             5. Press Submit.
Sincerely,
         The Hevla Coffee Promotional Department